Make Italy products are chosen through diligent research on Italian territories for their quality, authenticity and genuineness. Each product is unique to the place where it grows and is manufactured: we passionately care about maintaining all the characteristics that the product acquires from its environment, as well as the history and traditions of its homeland. Before choosing products we consider their farming and manufacturing processes, the tasting, the possible combinations with other flavours and delicacies in order to go through all the possible variations of taste. 
Mind the mark!
The promoter of Make Italy's project, Mr. Mimmo Capece, personally supervises the manufacturing processes of the producers' partners of Make Italy in order to guarantee the quality of products, the authenticity of each label, the efficiency of the production and supply chain.
This supervision is guaranteed with the Make Italy label, which is placed on every single bottle, pack or bag. This label is proof of the genuineness and authenticity of our products. This way, Make Italy becomes a benchmark for producers and buyers and a quality guarantee for the products under its label.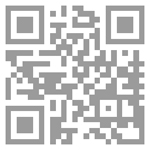 The QR Code
Through the QR code you can discover the history of the product, its origins, the manufacturing process from farming to packing. The QR Code becomes an additional guarantee for the quality and the authenticity of Make Italy products